Event
OECD Global Anti-Corruption & Integrity Forum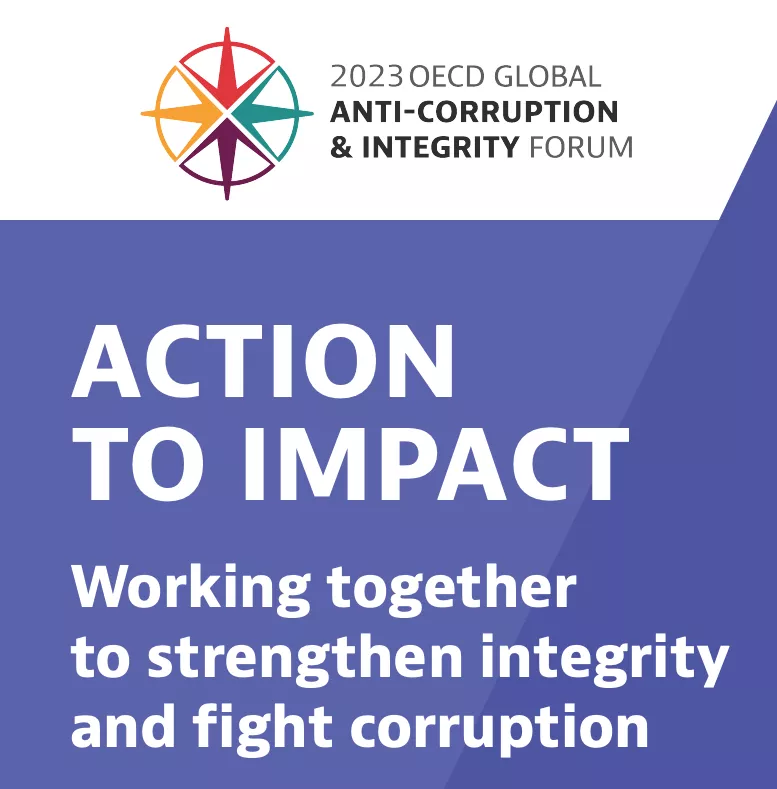 The 2023 OECD Global Anti-Corruption & Integrity Forum focuses on policy solutions and business innovations that strengthen integrity and fight corruption. Join the Forum to provide impetus for integrity and bolster international action against corruption.
Location/Venue
OECD, Paris
Meeting notes
these are the meeting notes
International co-operation among like-minded countries is crucial for addressing many of today's crises - the Russian aggression against Ukraine, rising inflation, deepening food and energy insecurity, and accelerating climate change. Corruption and a lack of integrity can be found at the core of many of these challenges, and exacerbate their effects on citizens, business, and government. Tackling issues such as the mismanagement of public funds, international bribery, tax fraud, and opaque lobbying practices will require both the public and private sectors to stand firm and work together. We need actions that translate into impact; solutions that serve the people, not just a select few.
More information about this event can be found here.